In preparation for the Honduras vs Cuba 2012 World Cup 2014 Brazil Qualification soccer match to be held on Tuesday September 11, 2012 at 9:30 PM EDT for the North and Central America division playoffs. Cuba vs Honduras 2012 match will be Friday September 7th, in Cuba. Honduras National Soccer Team players began arriving in San Pedro Sula over the weekend. Jerry Bengtson and Osman Chavez were the first to land at the Ramon Villeda Morales airport arriving from the USA. Four hours later Emilio Izaguirre and Jorge Claros arrived from Scotland. Georgie Welcome, Roby Norales, Mauricio Sabillón, José Velásquez Colón and José Mendoza arrived earlier and were resting from the long travel itinerary. Víctor Bernárdez, Mario Martínez, Boniek García and Roger Espinoza were the next to arrive followed by Maynor Figueroa and Wilson Palacios.
Players arrived in good spirits and with full confidence as they prepare for this all important match where every point counts. However, Emilio Izaguirre and Jorge Claros were delayed by Customs officials after they were told they would have to pay $300 US Dollars for bringing various pairs of soccer shoes "Tacos" to give away as gifts. The situation was resolved after negotiations between the players and customs authorities; however no word on the resolution terms reached was made available to the public. As they say, Rules are Rules!

While also this weekend Honduras National Soccer Team Coach Luis Fernando Suarez took time to visit Motagua Goalie, Kerpo de León who is currently hospitalized while recovering from injuries he sustained in the Motagua vs Marathon match from a jab to the throat by Michael Brown.
With all selected players for the Honduras vs Cuba 2012 match expected to be present except Wilmer Fuentes who is also recovering from injuries sustained in the Marathon vs Motagua game; practice is set to begin at the Olympic Stadium in San Pedro Sula. Bengston declared he has recovered from the injury sustained in the New England Revolution vs Philadelphia Union 0-0 tie last Saturday.
The Seleccion will depart for Cuba as a team on Wednesday at 10:10 AM following two practice sessions at the Olympic stadium at 4:00 PM. In case of rain the team will practice at the Francisco Morazan stadium downtown San Pedro Sula. Upon arrival in Cuba the team has 2 practice sessions scheduled between 3:00 and 5:00 PM Honduras Time on Wednesday and Thursday, at the Pedro Marrero stadium in Cuba.
Follow the game here at Honduras.com for pregame coverage and live updates of the Honduras vs Cuba 2012 World Qualifying match unfolds.
Here are the Current Live, Upcoming Previews, and Historic Reference of Honduras soccer matches covered by Honduras.com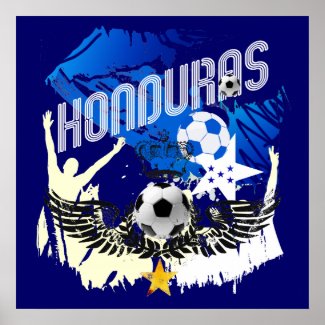 Honduras World Cup 2014 Flag

Get Your Honduras Soccer Shirts and other Soccer Gifts Online today!
View more Honduras Posters available online
Good luck Catrahos!
Follow the National Soccer Team and other News on the Honduras Facebook Page.